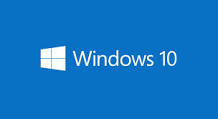 Microsoft has announced the new Windows 10 operating system. They have not yet announced exactly when it will be available, just this summer. It will be a free upgrade for all Windows 7, Windows 8 and Windows 8.1 users for the first year. After that it will be available for a price which has not been announced yet.
Key points:
It will run on your machine!
If you currently have a Windows 7, 8 or 8.1 machine it will run the new Windows 10. The new version is actually more efficient than the previous versions with better compression. It does not require a more powerful machine like so many new versions have in the past. That is really cool! I actually have it running on some very old "archeological artifacts" from the Windows XP days and it is stable albeit a little slow.
Internet Explorer is out.
There will be a browser of course but it won't be MSIE. The current name for the replacement is Project Spartan but it is unclear what name it will have when it is released.
Cortana is in,
a personal assistant similar to Siri or Google Now. Cortana can find, display and print documents or look up information that you have requested. You just talk to it, (Cortana what is the weather going to be like this week?) and Cortana will find and display the information. Cortana can talk too and remind you of events on your calendar.
Your world in 3D!
If you have one of the new 3D cameras like Intel's RealSense you can do away with passwords.
Previous face recognition attempts were flawed. A person wearing a mask with your picture could impersonate you. But this camera sees in 3D, both visible light and infrared plus it can measure distance so it is not so easily fooled. It measures a number of points on your face and hand so that even a "Mission Impossible" type of mask won't work. It is not hack proof. It does make it a little harder on the hackers but it makes it a whole lot easier on you.
Touch screens are great but now you don't have to even touch the screen just wave your hand. It can tell which way you are moving, what you are pointing at and it responds to your hand gestures. You can open programs, create artwork and operate devices just by waving your hands in the air. Of course the keyboard, mouse and voice commands work too.
Now you can take a picture in 3D and then measure from one point to another on the picture. How much air did he get? How many square feet is that? Just look at the picture. You can even refocus the picture after it has been taken.
Currently Dell and Acer have laptops and tablets available with the RealSense cameras and they are reasonably priced. Recently Intel announced that it has a version small enough to fit in a cell phone.
---