A new version of Windows 10 is here!
As of April 11, 2017 there is a new feature update for Windows 10. While Microsoft frequently puts out quality updates these are mostly security fixes and minor changes. This is a feature update that makes changes in the operating system itself. Once again Microsoft is modifying its flagship product. In the "old days" this would have been a new version like Windows 11 but they don't do that anymore, even though it is a major rewrite of the software.

This will be version 1703, the current version is 1607. To find out what version you have click the four white squares in the lower left part of the screen and in the "Ask me anything" text box type in "winver", (without the quotes) and hit Enter.

You will be getting the new version as an update sometime in the next two months as Microsoft rolls it out to the public. Or you can choose to update right now in Settings > Updates & Security and click the link for "Yes, show me how". (If you don't see this link then click "Check for updates" and let it run its course.) The process will take at least an hour, probably longer and go through several restarts so you might as well make yourself comfortable. It is possible, but not recommended, to use the computer while it is updating. I recommend you make a backup before you start the update!

There are several new features in this release;

Windows Defender is improved
Windows Defender Security Center is a new feature. Windows defender is part of it. You can access it right from the Start menu.
Home is the main page and the Dashboard which gives you a quick overview.
Virus and threat protection is the section where you can control the antivirus settings. You can see the history, perform scans, change settings and check for antivirus updates.
Device performance and health section provides a health report with information on updates, storage capacity, device drivers and battery life status. (The latter is for portable devices and not so important for desktops.)
Firewall and network protection has information about network connections and basic firewall settings.
App & browser control section lets you change the SmartScreen settings. SmartScreen can protect your computer from malicious websites and downloads unrecognized files and apps and provides a filtering option to check web content used by Store apps to protect your device.
Family options doesn't have any features that you can configure but it does offer an easy way to access parental controls and check devices associated with your Microsoft account.
A new Privacy Dashboard
This isn't entirely new. Previous versions have allowed users to access and manage the data collected by Microsoft. The new dashboard puts it all in one place with a simple explanation of what is being collected. Users can decide to block or erase the data. This is similar to what Google has and way better than Apple which has almost no transparency. They did remove some of the intermediate choices leaving you with either sending full data or no data. I recommend the later.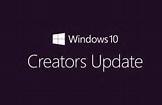 Control over Updates
Windows 10 Pro and Enterprise users can put off Feature updates for up to three months or longer. And defer security updates for up to thirty days. This is much better than previous versions which did updates at some of the most inconvenient times with little or no user control. Sorry Windows 10 Homes users you are still held hostage as update guinea pigs.
Storage Sense
Windows is very good about creating and storing lots of files but it is very bad about getting rid of them when they are no longer needed. It is not uncommon to find gigabytes of drive space used to store temp files from websites you visited six months ago. Storage Sense will automatically take out the trash. It will also empty the Recycle Bin after thirty days. This is something that is long overdue for Windows.
The Edge browser gets an upgrade
Tab management is a new feature that allows you to set tabs aside for later use. If you are a "heavy" tabs user who often has multiple tabs open at once this is a welcome feature. They also took some things out like the Reading List. But with the new Tab Management I don't think you'll miss it. Also Flash is disabled by default. You can enable it if you still visit any sites were Flash is crucial, (I hope you don't).
You can now read eBooks directly in the browser, assuming there are no DRM issues, (this doesn't work for Kindle). But it does work for a host of other eBooks available on line. Also you can now stream 4K video assuming your display is capable of 4096 x 2160 or at least the UHD standard of 3840 x 2160.
Paint is now a 3D drawing program
Paint 3D has tools that make 3D image manipulation easy. It will convert 2D images into 3D objects and even connects to Remix 3D which is a new website with 3D images created by other Windows 10 users. For the purist fear not, the old Paint program is still in there.
Picture-in-Picture
Microsoft is adding picture-in-picture support to its Universal Windows Apps. The built-in Movies & TV app allows you to watch a film or TV show and pop the window out so it's always on top.
Game Mode
If you are into Minecraft, Forza Horizon or Gears of War you'll love this plus you can easily stream your live gaming sessions to your Xbox buddies with Windows 10 native Beam support. It's in the new Gaming Hub in Settings.
Other enhancements include;
Improvements to Cortana your virtual assistant
Start Menu Folders
Dynamic Lock secures your computer when you walk away.
Night Light similar to what iOS and Android have for less blue light at night.
Themes many more themes are available in the Microsoft store
There are many other changes, some of them are obvious and some are almost hidden. I will keep you informed of new features they expose themselves. For now I hope you enjoy learning the new Windows 10!
And remember always back it up!