Are you using Google to its full potential?
While it is possible that there are some humans, living in remote parts of this planet, that have never heard of Google for most of us the search engine is a necessary part of life. But are you using Google to its full potential? Here are some tip and tricks to help you improve your search results.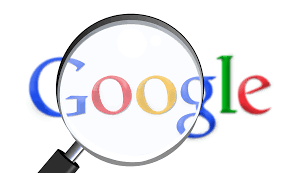 It is usually best to start with a simple search, something like where is the closest hospital? You can add descriptive words if necessary like where is the closest hospital in Denver?
Choose words that the site you are looking for would be likely to use. Rather than saying my head hurts say headache because that is the word a medical site would use.
Don't worry too much about spelling. Google's spell checker will automatically use the most common spelling of the word whether regardless of how you spell it. Capitalization doesn't matter; a search for Denver Broncos is the same as a search for denver broncos.
Get quick answers:
Search weather to see the weather in your location, (assuming you have location enabled on your device). Add a name to get weather in a specific location like weather Dallas or weather Japan.
Search using define, to learn the meaning of word, slang included. Like define: BAE or define: smh or define: contemporaneously. The use of the colon is optional here.
Use Google as a calculator. Search with a formula like 22*5693.
Use Google for unit conversions. Search 0.2 bitcoin to usd or 24 carat to ounces.
Sports, search the name of you favorite team to get game scores, schedules and more.
Get quick facts by searching the name of a celebrity, location, book, movie or song.
Use quotes to search for an exact phrase. Use an asterisk within quotes to specify unknown or variable words. Searching a phrase in quotes with an asterisk replacing a word will search all variations of that phrase. It's helpful if you're trying to determine a song from its lyrics, but you couldn't make out the entire phrase ("Oh say can you * by the"), or if you're trying to find all forms of an expression ("* is thicker than water").
Search websites for keywords. Think of the "site:" function as a Google search that searches only a particular website. If you want to see every time TIME.com mentioned Dell, use the search "Dell site:TIME.com". Don't put spaces between the symbol or word and your search term. A search for site:nytimes.com will work, but site: nytimes.com won't.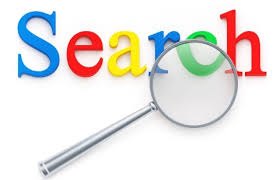 Search news archives going back to the mid-1880s. Google News has an option to search over 100 years' worth of archived news from newspapers around the world. (https://news.google.com/newspapers).
Compare things using "vs". For example search for "beef vs pork" or "ford vs chevy".
Search images using images. If you save the image, and then search it on Google Images (with the camera button), you'll be able to see similar images on the web. NOTE if you upload an image it will be stored by Google.
Search social media. Put an @ symbol in front of a word to search social media. For example, @twitter.
Search hashtags. Put an # symbol in front of a word. For example, #throwbackthursday.
Search for a price. Put a $ sign in front of a number. For example, computer $500.
Search within a range of numbers. Put two dots .. between two numbers. For example, computer $500..$1000.
Exclude words from your search. Put a - sign in front of a word you want to leave out. For example, jaguar speed -car.
Combine searches. Put the word "OR" between each search query. For example, marathon OR race.
Get details about a site. Put "info:" in front of the site address. For example info:kdubrovin.com.
Filter your search. Use the links directly under the search bar to filter your search to show Maps, Images, News, Videos and more. Under Tools the choices you see will change based on your search and filters. So you won't see all the options every time. Try the Advanced Search under Tools to further refine your search.
Just for fun you can play Atari Breakout by searching it on Google Images. Yes it is true; the legendary brick breaker game is available for easy access on Google. Just search "Atari Breakout" (without quotes) on Google Images and enjoy.
Of course Google recommends that you use the Chrome browser but these tips should work in Edge, Internet Explorer, Firefox and most mobile devices. Additionally many of these tips also work with Bing.
Happy searching!
And remember always back it up!