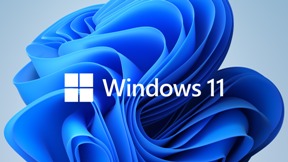 Apple Emergency Security Update
This doesn't really have anything to do with Windows 11 but it is important. Apple has released an emergency security update for the iPhone 6 and later models, Mac computers running MacOS Monterey as well as several other Apple products. There are two specific issues addressed by this update.
The first issue involves the potential for an application to execute arbitrary code with kernel privileges. This would give an attacker full administrator level access.
The second issue is with WebKit which is a layout engine that allows web browser to render web pages. This controls how the webpage appears on your device.
Combined with the first issue, this would allow a "hacker" to gain full control of the device and execute any code as if they are you. In short, they could take over your device.
I would be a good idea to update your device(s) as soon as possible. To update your iPhone or iPad go to Settings > General > Software Update. To update the Mac, go to System Preferences > software Update.
FitBit fits
The Fitbit Connect app for Windows will be deactivated as of October 13, 2022. As a result, Fitbit users will no longer be able sync downloaded music from their PCs to their watches. You can maintain that ability by using a service like Pandora od Deezer. Of course, those require a paid subscription. With the Fitbit Connect app that was feature was free. All you FitBit users will have to get your credit card out. (I'll bet that comes as a real surprise).
Windows Updates
According to Microsoft, Windows 11 will have an annual Feature update. This will occur in the second half of the year. At this time the first feature update for Windows 11, (22H2) is scheduled to begin rolling out September 20, 2022.
What changes can we expect in this feature update? That remains unclear at this time. Many different, and often contradictory reports have been published online. Historically, the actual update resembles the early releases but surprises often make their way into the final release. Rather than pontificate on the possibilities I prefer to use the wait-and-see method
For the monthly security updates Windows 11 will continue to use the cumulative update process commonly known as "B" release, Update Tuesday or Patch Tuesday. This is the same process Microsoft used in the past for Windows 10. The monthly cumulative update contains all the previous updates so if you miss a month the next cumulative update will get you back to current.