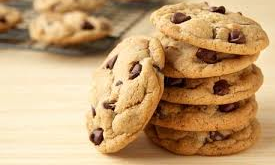 Have you noticed that when you search for something on-line, say a pair of shoes you start seeing ads for shoes appearing in your browser? Or maybe you bought a new camera on-line and for the next two weeks you keep seeing ads for cameras and camera accessories. It's kind of creepy to think that someone else knows every move you make on the Internet. Lately it has gotten so completely out of control that it can be overwhelming.

The good news is that, with the right tools, (and a little know-how) you can block most of those obnoxious ads.

Most browsers have a feature to block pop ups but that doesn't really address the issue. The root of the problem is cookies. No not the kind you eat the kind that websites put on your computer. Not all cookies are bad, some are even helpful. It's the third party or "tracking" cookies that we want to stop.

The first thing you will need to do is remove the tracking cookies that are already on your machine. My choice is AdwCleaner from Malwarebytes which is a free download. You can store it on a flash drive and take it with you. Then use it whenever you suspect the presence of tracking cookies.

Most browsers have means of blocking cookies but that may not block all of them. The procedure varies depending on which browser you are using. For detailed instructions on how to block cookies in your browser go to "How-To Geek" and check out How to Block Third-Party Cookies in Every Web Browser or How to Block Cookies (Except for Sites You Use) in Any Browser.
The "Do Not Track" feature on most browsers sends a notice to the website that you do not want your activities tracked. However this is a voluntary thing and websites are under no obligation to honor such requests. Also the "In Private" or "Incognito" browsing causes the browser to ignore cookies but that doesn't mean that tracking cookies aren't being set on your machine.
Alternatively you can use a service like Ad Remover which will remove the existing tracking cookies and block them from returning. This software loads a program on your machines which runs in the background and does the hard work for you. There is however, a recurring fee for this service.
Similar services are available for Android and iOS devices.