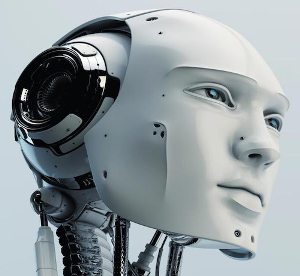 Through the use of stem cell therapies, synthetic organs, molecular nanotechnology, digital-cerebral interface and human cloning we may achieve lifespans of such length as to be virtually immortal. Such procedures will be expensive and not everyone will want it.
Technology is neither good or evil, it just is. The concept of good or evil depend on how it is used. If the people using the technology are good, ethical, caring people then humanity can benefit greatly. If the people using the technology are evil then humanity would suffer greatly. That is true not just in the future but throughout human history.
While I am supportive of much of this technology, I am not on-board with becoming a cyborg. Taking control of our evolution may not be such a good idea when we have such a limited understanding of something that we can't even quantify.
If we are in fact, created in God's image do we naturally evolve to have God-like powers as the Titan's and Olympian's of Greek Mythology possessed? If so, being a cyborg would make you a much lesser God.
The Sumerian King list show that kings before the great flood reigned for twenty, even thirty thousand years. After the great flood that changed and kings reigned for less than one hundred years. (It is almost like there was a eugenics war and we lost.) Do we naturally evolve to have lifespans like the first Sumerian kings? If so, being a cyborg would be rather obsolete.
If reincarnation does exist, do we keep getting reborn as young healthy individuals to live and love over and over again? Do we eventually keep our past memories? If so, then being a cyborg would seem like punishment.
If we do die and pass on to a higher plane of existence with all those who have gone before us living as a spiritual being then life as a cyborg would be a very limited existence.
I think I will take my chances as a human. A carbon-based life form, (OK, maybe slightly altered carbon) with all the flaws and limitations that go with it. Technology that cures disease, repair flaws and heals injuries is great. But when I go to sleep at night, I take the technology off and crawl into bed as a human.
What do you think?
And remember — always back it up!