Check the Startup files.
In Windows 10 use the Task Manager, (press the Ctrl, Alt and Delete keys all at once). Click on the Startup tab and see what programs run automatically when Windows starts. In older versions of Windows use the MSConfig application to get to the Startup programs list.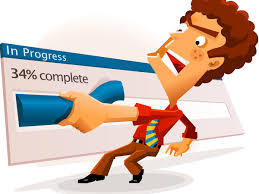 Scan for corrupt or damaged system files.
There is a built in tool for this in MS Windows that can be run from a Command Prompt. The System Files Checker, (SFC) will look for damaged system files and return one of three messages:
No problems found
Problems found and fixed
Problems found that could not be fixed
If the SFC finds problems that it can't fix then more extensive repairs will be needed. The next step would be to run the Deployment Image Servicing Management, (DISM) tool from the command prompt with the RestoreHealth option. DISM will compare the system files on your machine with the source files at Microsoft and replace any damaged or corrupted files on your machine. This can take a while to complete. Please note that this applies to the Windows operating system files only. If another program becomes corrupted the fix is to uninstall and reinstall that program.
Defragment the hard drive.
Now named Optimize Drives, this is a waste of time because Windows 10 does this automatically.
Restore your machine to Factory Default.
This is the "nuclear option"! While it will fix just about any software issues, everything that has been done since the computer was first started will be gone. Pictures, music, videos, and any programs you have installed will disappear. Make sure you have backups of any important files.
And remember — always back it up!