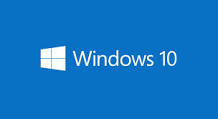 The word from Mount Redmond is July 29 2015.
That is the official release date for Windows 10. It is a free update for Windows 7, 8 and 8.1 users. Some of you may have already noticed the icon by the clock for upgrade to Windows 10.
Clicking the icon will bring up the "Get Windows 10 app", (GWX) which will allow you to reserve your copy of Windows 10. It will download the files for Windows 10 and save them so that on the 29th you will not have to worry about an overloaded server ruining your plans. At least that's the plan. Alternatively you can go to Microsoft's Windows 10 website and reserve your copy there too.
There is a bit of marketing hype around this release date. If you do not reserve your copy you can still get the free download for a year, (anytime before July 29 2016). Even after that you can still get Windows 10 the old fashioned way. You can buy it, but it takes money.
It just may be that Microsoft got it right with this one.
Enter the Operating System as a service. Microsoft has said this is the last version of Windows and it is the same Windows on everything. Of course updates and fixes will still be needed from time to time. They will be downloaded and installed, for the most part automatically and most people will not even notice. The days of an outdated or obsolete PC may be coming to an end.
What is in the new Windows 10
The Start Menu is back! Still have the Start page with the live tiles but a start menu is available by clicking the icon on the lower left like it used to be.
Cortana is you new assistant. Actually Cortana has been a feature on the Windows phone for a while. You can use it like a search engine for your computer and the Internet. With conventional search engines you are probably better off typing in the whole question in a full sentence. With Cortana you may find it easier to use just a few spoken words.
If you ask Cortana to "find me a Subway sandwich shop" it will probably start searching through your e-mails for something related to Subway. A better choice might be to just say "Subway Sandwich" without the "find me" part and get it to find the Subway shop closest to your current location.
Xbox is in so games are going to change a bit. This is mainly a step in the direction that the same Windows is on phones' tablets, desktop and even Xbox.
There are just a few of the many new features in Windows 10. Some of them we are just finding out about so I am sure this will be a great adventure for all.
What is not in the new Windows 10
Internet Explorer is no longer the default browser. Actually MSIE 11 is still buried in there but you would have to go dig it up. Most people I know are quite happy to leave it buried! The new browser is called Microsoft Edge, (formerly Project Spartan). In tests with various portals and web sites so far it has been surprisingly flawless. This is a big improvement over Internet Explorer.
Media Player is gone. In fact the installation process will remove it if it is there. Don't worry, your music, videos and pictures will still be there. About playing your CSD's and DVD's well as they say, "there is an app for that"!
A lot of "garbage" that most people would never see has been removed. More efficient code writing has yielded a system with a smaller footprint that runs faster and uses fewer resources. The only thing most people would notice is the runs faster part. Which is OK!
---