FRT is crucial to the security industry because it greatly enhances the capabilities of solutions like video security, access control and identity management systems for the protection of people, property and information.
Why is there such confusion about FRT?
There is a high degree of variation between the types of FRT. Who uses it, the purpose for which it is used and system settings, (commercial, private security, government and law enforcement). FRT can be very technical and that can cause confusion over terms that may have different meanings in the field versus everyday context. Due to the variety of uses, it is difficult to generalize about the technology and even more difficult to conceive one-size-fits-all policies.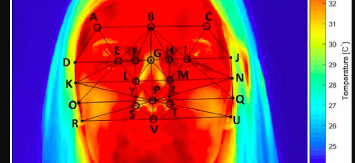 At the same time there are many misconceptions about FRT in the US. These misconceptions are driven not only by movies and TV but also biased media narratives and provocative reports not supported by facts and intended to create a climate of fear and mistrust in the technology, the industry and various public safety agencies. These flawed narratives often cite reported uses of FRT in other nations. Such use is not allowed in the US which has a considerable host of laws and regulations regarding the use of FRT and some jurisdictions have actually banned FRT outright. (It is unclear how they equate that with the widespread use of Smartphone's with that technology built into the unit.)
The choice between privacy and security is often overstated. As Scott McNealy, co-founder of Sun Microsystems famously stated many years ago, "If you are worried about your privacy get over it". At this time we have precious little privacy left. When it comes to verification FRT is primarily used in cases where individuals have consented or are required to prove their identities. As a result the identification process is faster and more accurate with no negative impact on privacy. Courts have repeatedly found that there is no reasonable expectation of privacy in public places so cameras and FRT at the mall, school or even just walking down the street are common these days.
But it doesn't always work.
In the last few years the capability of FRT has improved significantly. The occurrence mismatches and "false positives" have been greatly reduced. This is particularly noticeable when FRT is used to identify women and ethnic minorities. The popular belief that FRT is biased is incorrect and the current FRT systems have a much lower error rate identifying people in those groups than the systems in use even just a few years ago. Statistical errors do not equate to bias. Despite what you may have seen on various TV shows investigative use of FRT is a lengthy and time consuming process. FRT systems help reduce the number of possibilities during the initial search but the final decision is made by people not machines.