What does it take to build a Website?
Websites are a common feature and a basic part of the Internet. But what does it take to actually build a website? The short answer is it takes three things to establish a simple website.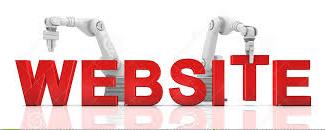 A domain name
Hosting
A file, (or files) to be hosted
Domain Names;
The first step is getting a domain name. A domain name is your websites name, a string of characters that people type into a web browser to get to your website. Once you choose a domain name, (one that is not already in use) and register it with a registrar the Domain Name System will translate the "friendly" name into an IP address which is a series of numbers that computers use to communicate.
Hosting;
A web host is a computer that contains the files for your website and displays your site to visitors. It is possible to host your site on your computer but for a variety of reasons it is usually a much better choice to use a hosting company and rent space on one of their computers. Otherwise you will suddenly be in the web hosting business in addition to whatever else you are doing. Better to have the heavy firepower of the big corporations on your side rather than aimed against you.
The Files;
The files that comprise your website are where the real fun begins. While they are generally HTML, (Hyper Text Markup Language) there are some specialty languages like Java or JavaScript that can be used to "spruce up" the basic HTML. The HTML files can be created with a simple text editor. However that can be a difficult task. The current standard, set by the W3C, (HTML 5) is rather complex and most websites contain other files such as Cascading Style Sheets, (CSS) to control the layout, fonts, colors and general look of the site. Doing all this manually with a simple text editor is a lot of work and if you have one typo in one line of code the whole website can disappear.
Most websites are generated by the use of various tools that create the html files for you. You just "drag and drop" the picture where you want it and add the text. The tool then generates the HTML page for the website. This way people without years of computer programming experience can create a great looking website in a short amount of time that will work on most all modern devices.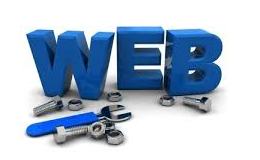 So where do we go from here?
Start with the registrar. Get the domain name first then choose a hosting package. Most packages come with plenty of drive space, more than enough e-mail accounts and templates of websites to get you started. Even a novice computer user can generate a website in a few hours. Add your own pictures and logos so that it doesn't look like some "cookie cutter" website. Pictures of smiling people are one trick that the pros use to get the "warm friendly feel" for your site.
In some cases like Network Solutions, Register.Com and Go Daddy the registrar also provides hosting, website creation tools and technical support. For a fee they will even create your website for you. One Stop shopping for all your website needs.
Then there is the Search Engine Optimization,
(SEO). This is how you get the search engines to list your site at, (or near) the top of the first page. Most websites are found through a search and people chose a website from the first or maybe second page. If your site is listed on the fifth page nobody will find you from in search engine results.
In the search engine business the eight hundred pound gorilla is Google so it makes sense to concentrate your SEO efforts on them. There are some things that you can do yourself when building the website like the use of keywords. But it will take more than that to drive traffic to your website.
There are many people and organizations that will help you "optimize" your website, (for a fee) for better search results. In my experience their work doesn't amount to much of a change in the ratings. Despite their claims of working closely with the search engines Google does not have any SEO partners. They do have Google Ad Words and for a price they will push your website up in their listings. Google's Ad Words is one of the simplest and most effective ways to get your website noticed. And their fee is often much less than those "optimizing" deals.
And remember always back it up!