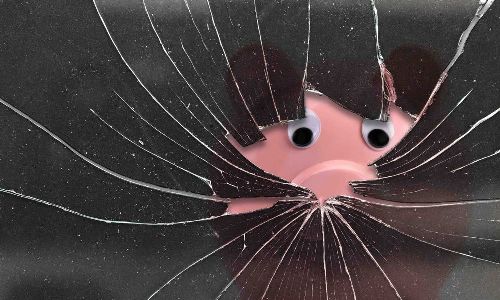 Is there a downside to CBDC's?
Oh, my YES! Especially if you are the consumer! To the central bank most of these disadvantages are actually advantages which is why it will eventually happen.
To begin with you are trusting the central bank to manage things in a digital world. They have very little experience in the digital world. Central banks, by definition should be focused on long term stability. For the last two decades the US Federal Reserve has been very much focused on short-term problems at the expense of the long term. The short comings of the US Federal Reserve would fill volumes and is way beyond the scope of this newsletter. None the less the central bank would have complete control over financial transactions.
Another disadvantage would be the total loss of privacy for users. The central bank can see and track every penny you make or spend. If that doesn't send a chill down your spine maybe you need to check for a pulse.
And another disadvantage would be the difficulty in attaining widespread adoption. There will be a lot of "push back" from traditional banks since it basically cuts them out of the picture. It will also push a lot of people into alternative currencies. Without almost universal support the CBDC doesn't work because the central bank doesn't have full control.
Still another and rather scary disadvantage is negative interest rates. Since you can't withdraw your CBDC tokens and keep them under the mattress this gives the central banks the ability to impose negative interest rates. Since interest rates have been near the floor since 2008, I think we could expect that central banks would have little reluctance to push them through the floor. Spend it or lose it as a motivation to increase consumer spending. There is no incentive to save money. Eventually there will be no option for cash.
Yet another disadvantage is inflation control. The US Federal Reserve has had a target of two percent inflation per year. While that may seem like a great idea now, during the Trump presidency inflation was below two percent and that caused the US Federal Reserve considerable heartburn because they couldn't figure out why the rate remained so low. With CBDC that is not a problem, they just take two percent of your tokens away every year. Once again, we have a dis-incentive to save money.
And still another disadvantage is the programmability of money. This is probably the scariest disadvantage of all. One of the main problems that central banks have with monetary stimulus programs is that they control the price of money (interest rates) but not the velocity of money. With CBDC the central bank can decrease or increase the velocity of money as they see fit. For example:
Expiration of money. With CBDC's the central back could implement an expiration policy. If you don't spend the specified funds by, say the end of the month they will expire. China has already experimented with such a policy using their own CBDC.
The so called "Helicopter money" (thank you Ben Bernanke) could be delivered instantaneously and efficiently directly to the pockets of citizens. As opposed to the traditional method of Quantitative Easing (QE) which relies on outside or independent financial institutions.
Lending will change greatly. Since traditional banks and savings and loans will have a diminished role in lending the central bank will move in to fill that gap. If you want a mortgage or a business loan just fill out the form on your "4 Freedom" App and the central bank will get back to you.
And the "big daddy' of disadvantages, customizable or personalized monetary policy. The issues of traceability, the absence of cash and programmability raise some serious ethical questions. They also raise the likelihood personalized monetary policy. With a big data bank of information on individual spending, saving and investing habits combined with a digital identification infrastructure the central bank will have enough information to tailor its monetary policy.
If it is known that a certain group of individuals have a higher propensity to consume then stimulus could be delivered directly to them. Even worse the system could be politicized. A government could segment its voters and identify areas where they are behind in the polls. Then deliver a special stimulus to those areas. Central banks are supposedly independent but if we can politicize a pandemic then surely, we can politicize a bank.