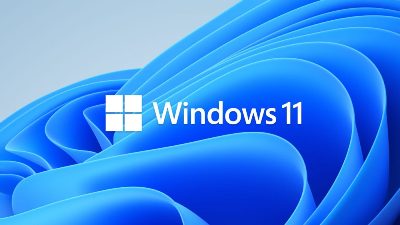 To start with it looks a little different. Rounded corners, a centered start menu, a centered task bar the stays at the bottom of the screen and pastel colors. Installing the new version is basically the same once you get used to the new look. While most of the things you had in Windows 10 are still there although you may spend a few hours exploring the new "more modern" layout.
Some of the more operational changes are:
Android Apps
One of the more functional changes is the ability to run Android Apps. You can now, (or in the near future) get some 500,000 Android Apps from the Microsoft store.
Teams
Microsoft Teams gets a "facelift" to make it easier to use. It is pinned to the new taskbar and you will be able to access Teams from Windows, Android, Mac and iOS.
Improved virtual desktop support
Set up multiple desktops for work, home, play and toggle from on desktop to another from an icon on the task bar.
Improved transition from monitor to laptop.
Allowing you to pug and unplug your laptop from the monitor without losing your place. Desktop users probably don't know what I am talking about but laptop users will understand.
Xbox
More improvements to Xbox for all you gamers out there. Features like the Auto HDR and DirectStorage that are found on Xbox consoles.
Widgets
Widget are back in vogue. There is a widgets icon on the taskbar. Hopefully they have fixed the security issues that killed widgets back in Windows 7.
Some things will not be in Windows 11.
Here is a list from Microsoft of feature depreciations and removals:
Cortana will no longer be included in the first boot experience or pinned to the Taskbar.
Desktop wallpaper cannot be roamed to or from device when signed in with a Microsoft account.
Internet Explorer Microsoft Edge with IE mode replaces the Internet Explorer 11 desktop application in Windows 11. For more information, see Internet Explorer 11 desktop app retirement FAQ.
Management capabilities for organizations to deliver customized Start and Taskbar experiences are limited:

Start supports the ability for organizations to override the Start layout, but does not support locking down the layout from user modification.
Taskbar pins and ordering can be controlled by organizations.

Math Input Panel is removed. Math Recognizer will install on demand and includes the math input control and recognizer. Math inking in apps like OneNote are not impacted by this change.
Multi-App Kiosk Mode is not available. Windows 11 only supports the use of a single app in Kiosk Mode.
News & Interests has evolved. New functionality has been added which can be found by clicking the Widgets icon on the Taskbar.
Quick Status from the Lockscreen and associated settings are removed.
S Mode is only available now for Windows 11 Home edition.
Search Results from the Internet Windows 11 does not support disabling the return of internet Search results via Registry Key. The related Group Policy setting is not impacted by this change.
Snipping Tool and Snip and Sketchhave been merged into a single experience keeping the familiar Snipping Tool name.
Start is significantly changed in Windows 11 including the following key deprecations and removals:

Named groups and folders of apps are no longer supported and the layout is not currently resizable.
Pinned apps and sites will not migrate when upgrading from Windows 10.
Live Tiles are no longer available. For glanceable, dynamic content, see the new Widgets feature.

Tablet Mode is removed and new functionality and capability is included for keyboard attach and detach postures.
Taskbar is changed including:

People is no longer present on the Taskbar.
Some icons may no longer appear in the System Tray (systray) for upgraded devices including previous customizations.
Alignment to the bottom of the screen is the only location allowed.
Apps can no longer customize areas of the Taskbar.

Timeline is removed. Some similar functionality is available in Microsoft Edge.
Touch Keyboard will no longer dock and undock keyboard layouts on screen sizes 18 inches and larger.
Wallet is removed.
Windows Deployment Services is being partially deprecated.
Windows Store for Business and Windows Store for Education no longer include the Private Store tab
The following apps will not be removed on upgrade but will no longer be installed on new devices or when clean-installing Windows 11. They are available for download from the Store:

3D Viewer
OneNote for Windows 10
Paint 3D
Skype
That may seem like a rather lengthy list but I'll bet most people only notice a few of those items. I, for one, am glad to see some of them go. The people who want then can go to the Microsoft store and get them and they won't be cluttering up the machine for the rest of us.