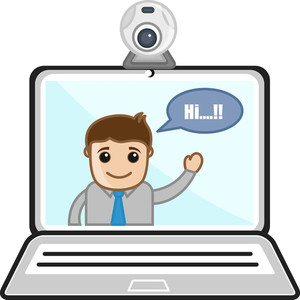 Video capture
Video capture using the built-in features of Windows 10 and 11.
While there are a number of third-party apps to capture video from your computer screen or camera and some of them are pretty good. There are both free apps and some that you have to pay for. Most of them are reasonably priced but a few are quite pricey. While many of these third-party apps offer some very interesting features, unless you are into some serious video work the native recoding app in Windows will probably be all you need.
Windows Xbox bar can record up to two hours of video using either your systems camera or from your computer screen. I you plan on recording something longer than two hours you can change that in Settings. Otherwise, you will have to make a two-part video or combine the two videos using a video editor. Many of the third-party recorders do not have a limit on recording time.
The Xbox bar will automatically go to the active window. Whatever you want to record needs to be open in the active window. If you plan to use the camera, have it ready before you start the Xbox bar. If you want to use the system microphone, click the microphone icon to turn it on. Otherwise, you will get system sound. When you are done click the stop button to halt the capture. By default, the captured video is stored in your Videos/Captures folder as an MP4 file.
To open the Xbox bar, press the Windows key + G. In most cases the presets will work nicely. The timer will keep a count of how much time has passed. The red light indicates that it is capturing video. you can experiment and try variations if you like. For example, try capturing in full screen mode or capturing just the window. Having multiple monitors can be very helpful when doing video capturing and editing.
If you are creating a video from your computer's camera it is important to have good lighting on the subject. While most cameras can compensate to a certain degree insufficient light make for very poor video. Turning up the light can make color and detail stand out. Try experimenting with different lighting schemes for the best result. It might even make you look younger, thinner or more distinguished.
Creating good, professional quality videos is not easy. Using good equipment is a requirement but it takes more than that. You should have a prepared script of what you are going to say and do. Any props or demonstrations should be tested and ready. As with most things, practice makes perfect.
Protecting your work
Platforms like YouTube have developed their own security to protect their user's content. Placing a watermark or copyright symbol and information on your work is a good idea. As of January 1, 1978 any video content produced after that date is copyrighted for the creator's lifetime and seventy years after that. Copyright laws can be complex and confusing. You can get some information from websites like MOTIONCUE.COM or VIDEOMAKER.COM. For more detailed information you may want to contact a professional copyright lawyer.
Movies and TV
Can you capture streaming videos like movies? The short answer is no. You may not record anything from the big streaming services. As you might have guessed, it is against the rules since they want you to have a paid subscription. You can download some content from Netflix to view when you are off-line but that is about all.
So, the long answer is yes, you can capture movies and TV shows from your computer screen. Much like you can record TV content with a DVR or even an old-fashioned VCR. Technically it is possible it is just that in most cases it is against the rules.
Some of the main streaming services use Digital Rights Management, (DRM) technology to encrypt their content. If you try to capture video from Netflix or Amazon you will get the sound ok but the video will be a black screen. It is possible to get around this by turning off the hardware acceleration in the browser. You can Google up how to do that for your browser if you are interested.
Capturing a TV show, movie or sporting event so that you can watch it when you get home, (much like we used to do with a VCR) probably won't get you in any trouble. But if you try and rebroadcast it or sell it you might very well get in into trouble. Most of what you would capture is already copyrighted so you could be asking for trouble from the owner of that movie or TX show.